Trust, Truth, and Transparency.
Our 2016 Presenters
First Week
Louisa Reade and John Horrell ♥ HAI Hand on Heart

1st Sat. evening
Hand on Heart, Developed by the Human Awareness Institute, is an opportunity to connect without words in a heart-centered way. It is an exercise in presence with one person at a time; an opportunity to see and be seen while breathing and feeling, further dropping into oneself.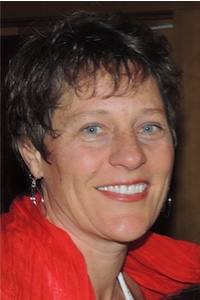 Luisa Reade, RN, MSN, certified Tantra Educator, has enjoyed participating in events held by the Human Awareness Institute (HAI) since 2001. She joyfully volunteers as a team member at Northern Californian HAI workshops, coordinates Southern Oregon HAI events, and is a co-leader of HAI Community Events.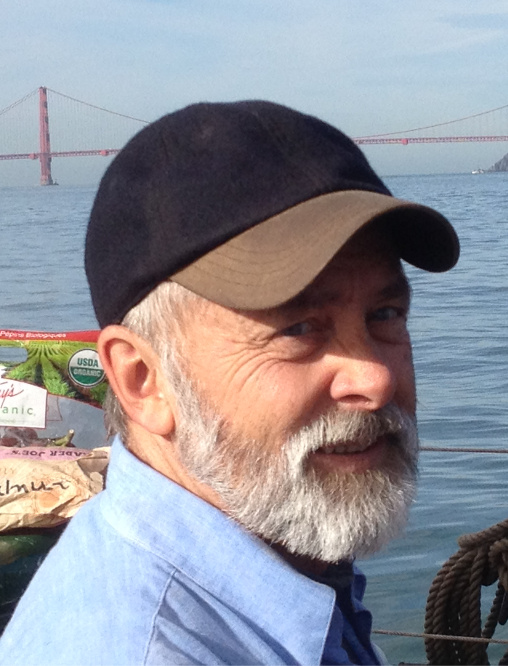 John Horrell currently hails from Santa Rosa, he has been actively involved in the greater bay area NFNC for the past five years staffing Spring and Autumnal Camps. He is an avid sea kayaker, back packer, mountaineer, wilderness trip leader, white water crafter and guide. Active HAI Assistant. He is creates community gardens in Sonoma County.
---
Gary Reiss & Amy Palatnick ♥ Process Work
1st Mon. am & eve.
Developing Deep Trust through Process Work
In this workshop, we'll use a combination of inner and outer relationship work to help us develop and maintain trust. Inner work supports us in letting go of old patterns and moving through stuck places so that we can be present to open to trust. Outer relationship work helps us determine our level of trust and build strong, trusting connections.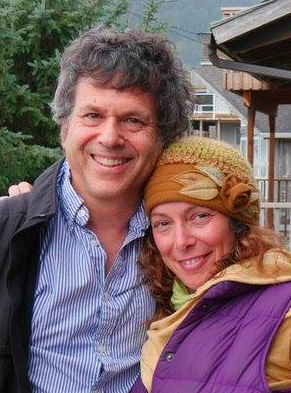 We'll touch on the following important trust related work:
Signal and double signal work
Roles, ghost roles, and relationships
Rank and power
Developing the energetic unity to be fully present
Trust building through combining movement awareness and touch
Cracking out of stuck old relationship patterns
---
Stuart Watson ♥ The Power of Empathy and Transforming Conflict with NVC
1st Tue. am & pm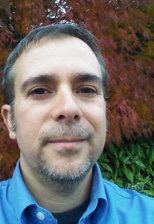 Part 1: Deepening connection, gratitude and healing with the Power of Empathy. Learn and practice four essential elements of skill-full empathy, and discover some of the power and multiple uses of empathy.
Part 2: Transforming Conflict with the NVC Toolbox. Learn how to apply some of the principles and tools of NVC to transform conflict with or between others. (Participation in Part 1 highly recommended).
Stuart Watson humbly strives to bring presence, connection and awareness of our evolutionary impulse to the most challenging conversations. Stuart has spent the last 20 years devoted to transforming and healing conflict, through professionally teaching conflict resolution and compassionate communication, mediating hundreds of neighborhood, family and workplace conflicts, and counseling couples and families through rough spots and difficult decisions. Stuart is the Mediation Program Coordinator for Resolutions Northwest, a Family Mediator with Progressive Mediation, the Co-founder of the Oregon Network for Compassionate Communication, and the Author-Curator of The Relationship Repair Game.
---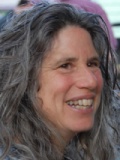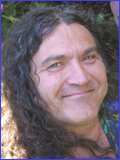 Lisa Stein & Kimberly Krichbaum ♥ Heart of Now
1st Sun. am
Heart of Now is one of the most powerful transformation experiences anywhere, and has touched the lives of thousands of individuals, helping bring them clarity, healing, connection, and greater joy.
At Heart of Now we do exercises that enable us to access the art of being present. We focus on body sensations, what we are feeling,thinking and what emotions are present. We notice what our intuition, and our gut are telling us. Then we create closeness and honesty (with ourselves and others) by sharing what is true for us, right now, in this moment.
We begin by simply being present with our self and each other. When we do this, our insecurities might come up. We might notice that we have a story about ourselves - about our unworthiness, or our desire to be liked. We might notice that we trust. Or that we don't. When we take the time to be present with our self and listen, we can notice that life isn't just happening to us. We create it each moment in the midst of whatever filters, fixed ideas and emotional contexts we attach to it. Suddenly, we can look at the choices we've been making, and realize the world is filled with many other options! Then, at Heart of Now, we will then spend time looking at what is inside us that inspires us and what next steps we can take to create that.. Many people who go through this workshop begin to interact with others with more ease, experiment with new ways to deal with difficult issues in their personal lives and at work, and take more risks towards getting what they want. For more info., please visit our website: www.HeartofNow.org.
Lisa Stein: People and growing are my greatest passions. On my last 30 years, my life feels so much richer, more alive, so full of life, with more periods of joy for longer periods of time. I look at feelings of depression and hopelessness with curiosity. I acknowledge the cycle of distress and if I haven't grown to appreciate those feelings, at least I feel confident about delving in, and seeing what they are all about, and having a confident knowing that there is an end in sight, which comes faster and easier these days. From wherever we are starting from, things can get better, easier and lighter. Not like a magic wand. But like an ongoing growth of more ease, contentment, joy and self comfort. When we cut off our pain, we are also cutting off our joy. We can feel it all!! And maybe the sad parts don't feel great, but there is an aliveness in allowing the sadness that actually feels good. I assure you it beats apathy, denial and hopelessness. Vulnerability is a great strength. It is our path to closeness.
My roots are in psychotherapy, co-counseling, Jung, Process-Oriented Psychology, developing intuition and Heart of Now. Thirty years have given me a large tool belt! But essentially, just talking doesn't seem to be as effective for most people as including noticing what is present with body sensations, emotions and using role playing. Each person is an individual with her or his own unique needs. My belief is in trusting each person's inner wisdom. You know what you need. I can help you access it. For more info: LisaStein.atspace.cc
Kim Krichbaum has been facilitating workshops for over 30 years, specializing in body and breath awareness, deep self acceptance, and simultaneous awareness of self and other. Kim has been presenting the Heart of Now since 2002. At the core of Kim's practice is the a belief in the ultimate goodness of human nature, and that our "self" is not just our individual body and consciousness, but includes our community and our ecosystem.
---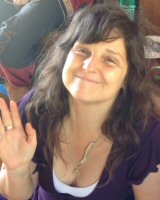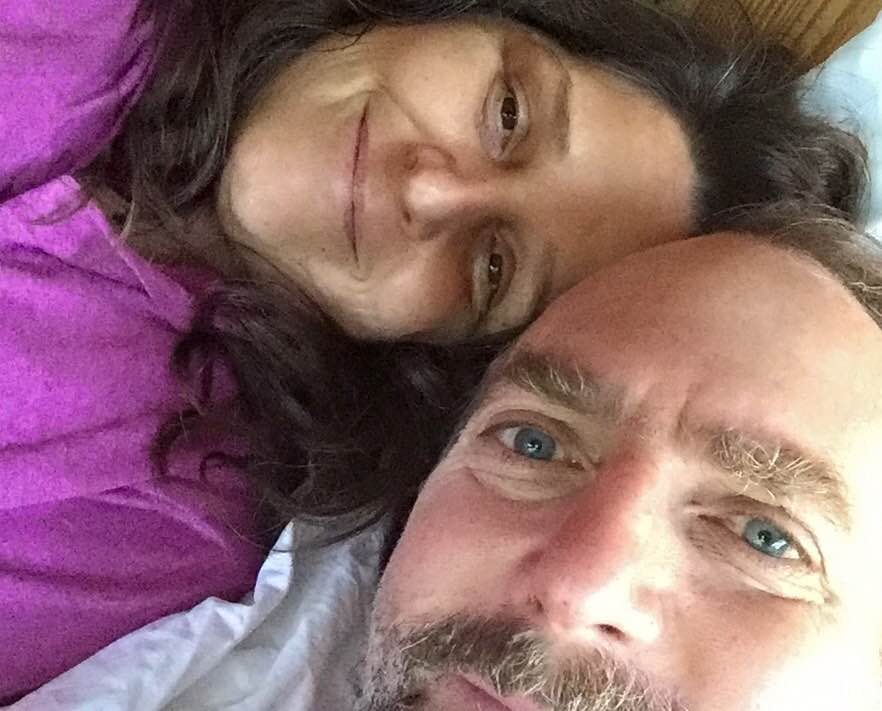 Sheya Grace wind & Owl Grateful wind ♥
Sheya and Owl are a team of evolutionary love artists and nomadic pollinators, committed to growing and sharing new/ next culture.

Sheya's primary offering is transformational heartistry. Bringing together all her years of initiation, decivilizing, and more trainings and tribes than can be named here... She is a dancing freedom and breath-wave practitioner as well as a next culture trainer, Also a wild grandma. And a visionary artist. She loves being a weaver of village. Currently her favorite activity is synergising and making up fresh language and practices for the new world. Her supershero love powers include grace, creating, clarity and possibility.
Owl is a nature wizard of harmony and deep heart. He brings decades of experience in healing ( Rolfing, yoga, Taoist and shamanic practice, bone whispering and human design) He is passionately into authenticity, empowerment, and assisting the great mutation. His superhero love powers are ease, high level fun, and service. He can often be found playing shakuhachi in the forest or chess..
Dancing Freedom
Dancing freedom is a free form, authentic movement practice. Integrating elemental waves of music and magic, we give body to our prayers. The process is lightly facilitated, mainly self directed, a recipe for community coherence and human rewilding, welcoming to all.
Evo puja
Erotic play and love powers in purpose and service to evolution! This space will be for deepening our feeling and being - with capacities, first session oriented towards resensitizing our sexual/ sensual shutdowns, shadow healing.. We will be weaving breathwave, primal play and intimacy as medicine practices.. Second session will move more into celebration and gifting to the spirit of sex, an alchemical space for regenerative erotic field creation.
Heartivist collaboratory
Sacred activism thru creative expression! We will share a focused ceremonial space, engaging the modality of each of our choosing, ( spoken word, song, movement painting, writing, etc) to make an offering of helpfulness, beauty or change, for one aspect of life that calls to us. ( possibilities such as earth, water, air, sex, women, men, children, animals, plants, food, cultural healing...) Later with an opportunity like for witnessing each other's creation and gifting it. Using our heArts abilities to serve and support LIfe...
---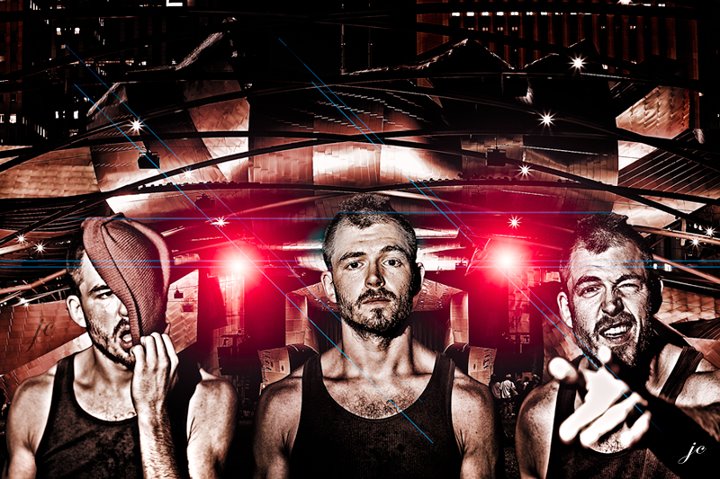 Ryan Moore ♥ Rhythm for Tribal Intelligence
1st Tue eve, 2nd Sun eve
Rhythm is a powerful natural energy that can attract both wellness within one and solidarity amongst many. Across cultures and history, this tool has been used to enliven and buoy relations in community.
"Rhythm for Tribal Intelligence" is a series of group rhythm journeys which guide community members into deeper and deeper rhythm together. This offers tribe-mates the opportunity to listen to themselves and one another on a subtle, pre-conceptual level. Being witnessed on this level can be a joyfully intimate experience, creating the possibility for more trust, play, and intuitive understanding between people.
Note: This work is effective due to the innate rhythmic potential of human neurology and physiology, and is neither culturally specific nor mystical. It is accessible to all able-bodied and able-voiced folk, and requires no prior knowledge nor skill.
From an early age I was aware of the pain of separation, from both myself and other people. Throughout public school I sought connection through choir, dance, and the performing arts. Post Highschool, this seeking led me to The American Musical and Dramatic Academy in NYC and dance trainings scattered across the US.
In my early twenties I settled in Chicago and dove deep into hiphop and house music. Body percussion, spoken word, and drum circles deepened my understanding of how movement and music brings people together. I co-founded an arts community, DJ-ed weddings, joined an Educational Rhythmic Ensemble, and kept seeking.
My late twenties launched me overseas to study the TaKeTiNa Rhythm Process in Australia. This 2 year training opened my eyes to how exceedingly joyful a well-led group process can be, how much healing can happen in deep rhythmic connection, and how the potential for tribe-mates to share rhythm is grounded in human neurology and physiology.
Today I live in Berkeley, CA in a somatic arts community, and offer one-on-one rhythmic therapy sessions as well as group rhythm journeys for healing and community-building. I also teach for the Globe Institute of Sound and Consciousness, Nusku arts, and Athletic Playground.
Our 2016 Presenters
Second Week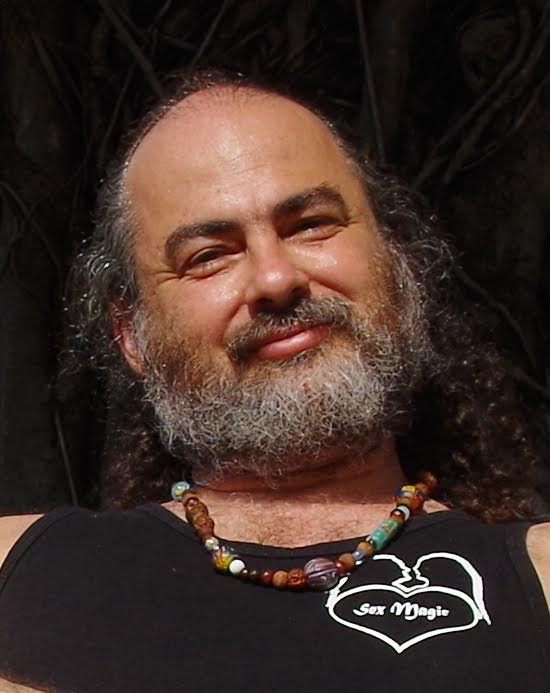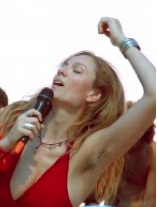 Ohad & Dawn Cherie ♥ Empowerment Through Pleasure
2nd Wed pm
2nd Wednesday Afternoon - Empowerment Through Pleasure - Powerful tool for healing using erotic touch
Empowerment Through Pleasure is an important part of the mostly forgotten Love Temple Arts.
This process will help you move through challenges you are facing with more power, ease and confidence. It will help you create a magnetic field around you that will attract to your life the best people and circumstances that you need in order to manifest your authentic dream.
ETP is a very powerful process that a priest\ess can give to a pilgrim. Using brain programing techniques It creates neuronal links between sensations of pleasure in the body and the challenging tasks we wish to work through. ETP is an art. It harnesses the powerful flow of Eros and blissful states of being to create magic. Once learned ETP can be used in session work as well as between lovers.
(Optional nudity and sexual touch.)
2nd Thursday Evening - Demeter Persephone and the Journey to the Underworld. - Blindfolded Trance Dance using Myth as a Guide
Mythology tells us about persephone who got taken to the underworld(the world of death).Above ground the goddess Demeter, searches for her daughter taken to the underworld, to live with the bad boy Hades and caused the world to live in an endless winter till her daughters return.Did Persephone get taken or was it her soul calling to descend to discover her whole nature-inclusive of her "dark side"?
In this session we will explore this myth and the relevance of it today, and explore our own pull into the underworld.The gift and value of owning our shadow and light to go through the necessary evolution of the soul. We will explore this through guided imagery, trance dance,touch,and ritual

Ohad is a lead teacher and governance member in ISTA (International School of Temple Arts). He leads workshops on Spiritual Sexual Shamanic Sexuality in Europe, Nz, Australia, Israel and the U.S. His background is of a Kabbalist and a Rabbi in the Jewish Orthodox world and then in the Jewish Renewal world (ordination by R. Zalman Schachter Shalomi in 2000). Ohad is involved for many years in Shamanic traditions, and Zen Buddhist path (recognized as Dharma Holder by Roshi Bernie Glasman 2011). He was heading Neviah - The Hebraic Academy of Spirit in Tel Aviv, and together with his life partner Dawn established a body of work called KabaLove (www.kabalove.org). Ohad is an author of 8 books (hebrew), an artist and a musician.
Dawn Cherie Ezrahi is a performer, dancer, singer, a Watsu'er and a teacher of sacred love relationships. Her work is focused on enlivening women and men to live love at their great power, using methods of movement, ritual and theater.In the last years she became passionate about the healing of woman of their shame around their sexuality and moon time, helping them to uncover their inner sacred jewel.
She has living part time in the East Coast, having lived primarily in Israel for the past 9 years and teaching internationally.
She had been excited to be on the facilitation team of ISTA for the past 4 years, and has traveled all over the globe offering this amazing training,and organizing the conference and trainings in Israel
She is currently also working on creating a collaborative mythological, interactive, ritual theatre piece, dealing with Demeter Persephone myth. She is the co-founder of KabaLove — The school of Love in Kabala (c) Along with her beloved Ohad she teaches the way of sacred relationships and spiritual growth in Internationally. It would be a fib to say that her relationship is anything short of an amazing living laboratory of love, freedom, and exponential growth.She is also loves her snake -a red tail boa kunda(lini) who accompanies her on her healing work.
---
Possibility Team ♥ Possibility Management

1st Wed am, eve and 2nd Mon am, pm
Possibility Management ♥ Creating the Next Culture
Using the experiences of our first week together, we will invite you to an extraordinary space of awareness, transformation and practice.
Out of the nothingness we will create & discover possibilities beyond the well-known regions of our normal beliefs and patterns. For this we will use the intelligence and power of our 4 bodies and our 4 feelings as well as the experience and courage from years of New Culture experiments and all your personal and community inspiration, ideas and dreams and visions.
We will go through our Underworld, looking at the unconscious parts, bringing them into light and in this way harvesting the treasures lying there in the dark for using them to fulfill our conscious intentions. This will change the world in a much more sustainable way than we could imagine. Who would have imagined all the changes coming from the new map of earth as a globe instead a flat disc? The earth has not changed but the possibilities to travel and discover new things have exploded.
Real changes are never made out of the mental maps from where the old beliefs and patterns arose. They need new mental maps and a lot of practice. Let's use our common time to discover maps that are working for a world where everybody and everything is connected and people belong to Gaia, not the other way round; where awareness, care, love, clarity and hundreds of other Bright Principles can act through us because we are aware of our Shadow Principles. Let's even experience how to use these Shadow Principles in a conscious way to break open the limits of our usual behavior and beliefs, no longer limited by rules we have "needed" before for the illusion of safety. Imagine staying in your full power in every moment, in the place where you are right now, limited only by one rule: What you can achieve and what not (Jack Sparrow, Pirates of the Carribean). This opens a space for exciting questions: Who chooses which rules you follow and which you don't? Have you deferred your power of choice to some external authority? The only thing that limits what you can create or cause is your wild and raw ability to create and cause - where did you put those? Who would you be and what could you achieve if you brought them back into action?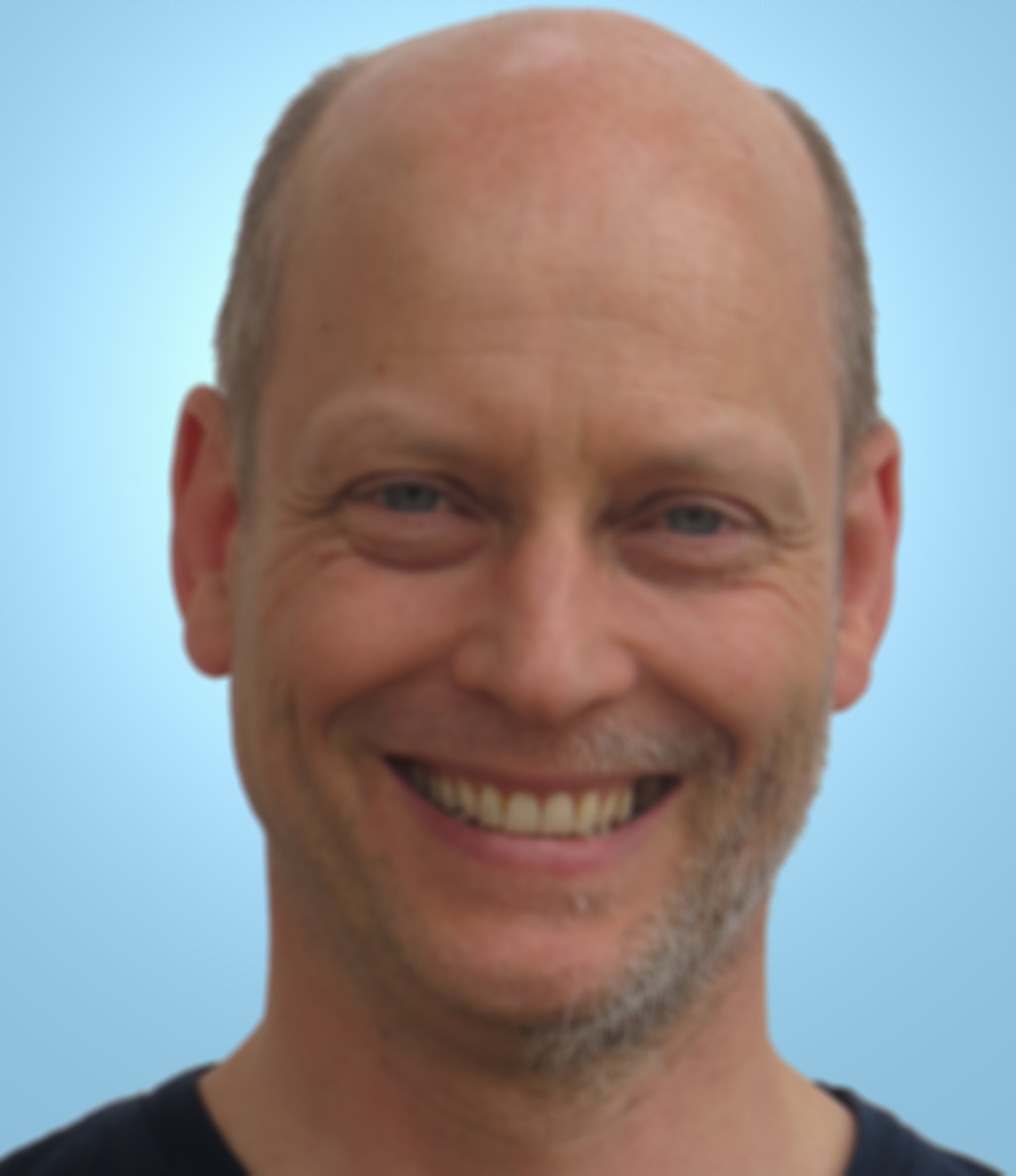 Georg Pollitt
— georg@harbigarr.ch,
www.harbigarr.org
Possibility Management Trainer and Coach
It seems that my discovery spirit brought me after long years of working with people through music, theater, dance and even software development to Possibility Management as the most effective and sustainable context I've seen so far. Now all earlier experiences, even the dark sides, the broken heart, the failures and the breakdowns are making sense in a way that they are serving my trainer skills so that Clarity and Love and Possibility can do their work in trainings offered for people to get their power back and live their destiny. That's why I can say from deep in my heart: "I'm committed to your unique combination of dreams, ideas and skills. That is what people around you and the whole world needs from you. To accompany you and witness the unfolding and transformation is my greatest joy."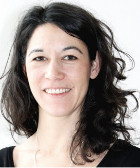 Katharina Kaifler
— katharina@4koerpertraining.de,
www.4koerpertraining.de
Possibility Management Trainer & Communication Consultant
As a young girl I already looked for vivid interactions with life, seeking to push the defined limits of being human. This led me to ten years intensively studying the primordial laws of life in an astrology education, sixteen years as a freelance consultant in advertising and marketing, initiatory journeys to distant countries, and most recently, a multi-year training in Possibility Management at Next Culture Research & Training Center. As a Possibility Trainer my own learning and transformation cannot end. I use Clarity, Compassion and Enthusiasm to help people discover authentic communication, heal levels of intimacy, and create astonishingly fruitful changes of perspective. There is nothing more beautiful for me than to witness someone stepping into their power – when that tingling vibrant force seeps through their veins. All of a sudden they see what they used to deny, they speak with their hearts, and their soul shines through. All four bodies are aligned and Leonard Cohen's "Halleluja" song rings in the hallways of my heart.
Cornelius Butz
— Cornelius@4koerpertraining.de,
www.corneliusbutz.de
Possibility Management Trainer and Entrepreneur
"I love to experience the relief after letting go of my concepts. I love to see the wrinkles disappear from and the colors return into the faces of people who finally let go of old concepts. An intellectual insight will not allow the 'letting go,' but if it hits you also in your physical, your emotional and your energetic bodies, it is an impact that leads to immediate action. It is almost effortless because you can't not do it - it is so obvious to your whole system. Not everything you are sold as a tool really helps you to change things, circumstances, patterns... I love the tools of Possibility Management because they truly work!"
Cornelius loves useful inventions, nature, beauty, getting to the heart of things and the eagle's perspective. He loves to find commonalities where others see extreme differences and distinctions between apparently similar things.
---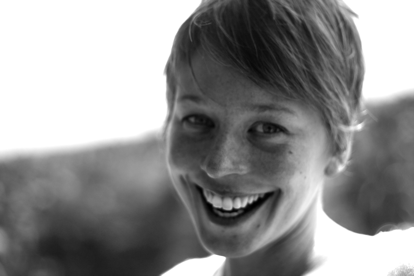 Briony Greenhill ♥ Melt into Singing
2nd Mon. evening
Join Briony for an evening of song, and depending on the crowd and the moment, perhaps a left turn into improvisation. Or perhaps not. The night will be an improvisation, based upon who comes and what will best feed us. One promise: the harmonies will be rich, the rhythms infectious, and the sound will seep deliciously into your being until it carries you off to a deep and sweet sleep.
Briony Greenhill is a highly experienced singer, facilitator and vocal coach. She comes with over 10 years' experience in leading singing, and specializes in improvisation as a route to expression, fun, healing, musicality, play, beauty, awareness and the sacred. She is co-founder of Oakland's Body Music Lab and the London Vocal Improv Collective. She has led singing workshops for groups including Pepsi Executives in Poland, Sustainability Architects in Barcelona and London Design Museum events, as well as in regular community settings. Briony currently sings in The Elements Vocal Ensemble, has performed all over London (she's British), sung live on BBC radio and featured on albums occasionally, it turns out, played on Californian dance floors. Briony has studied vocal improvisation in India, France, London and North America, with Bobby McFerrin, the London Guildhall school of music, and Zimbabwean Shona musician Chartwell Dutiro, among other cherished teachers. This is the art form to which she is devoted - and her love is infectious! www.brionygreenhill.com
---
Benjamin Crandall & Roberto Rodriguez ♥ Managing Abundance in Community
2nd Thu p.m.
Life is short. Time is money and there's never enough of either. Gotta look out for number one in this dog-eat-dog world.
What does it take to challenge these ideas and create a different reality in our community? What does it take to move into trust when playing the "money game"?
In this workshop we will unlock the possibility of greater ease and connection by revealing the challenges we face in giving and receiving abundantly within our community. We will develop our capacities of trust and gratitude as we discover that together we already have plenty of ability, resources, and wealth to fulfill all of our hearts' greatest desires.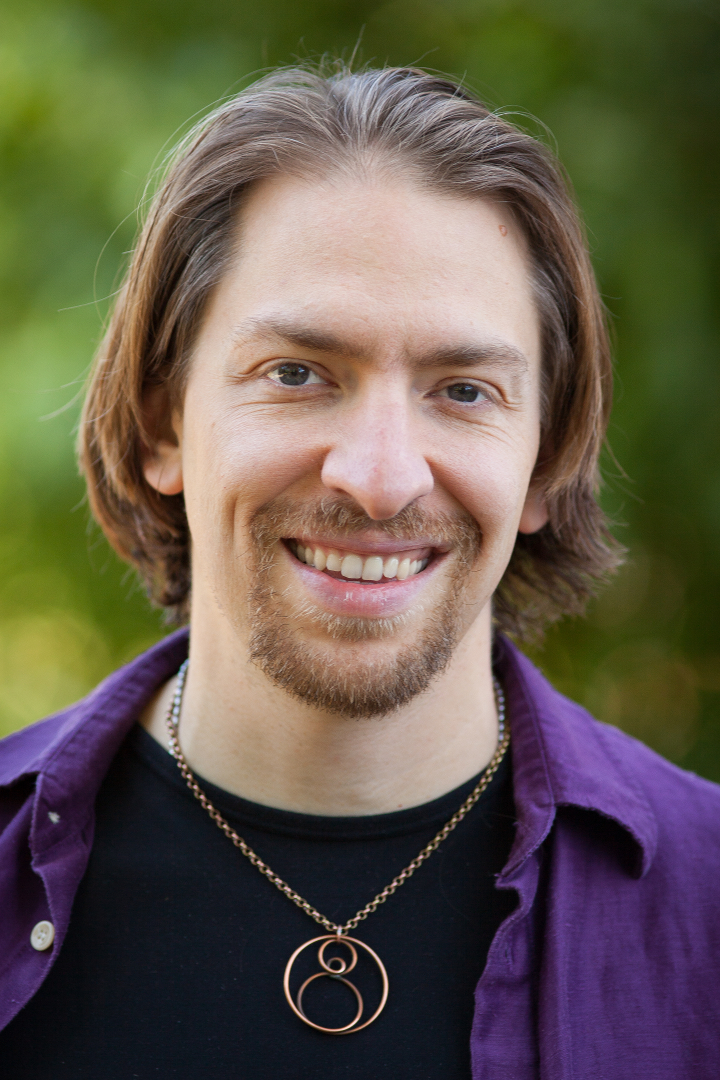 Benjamin Crandall is a social entrepreneur, gift economy organizer, computer programmer, musician, and martial artist. He is the Executive Director of Eugene-based non-profit organization CommonGoods Network, and the co-founder of the local resource sharing site, Kindista.org. In his presentations, Benjamin facilitates the collaborative envisioning of a more caring and sustainable future of humanity in which we all share in the wealth we are creating together. More information about Benjamin's work in the gift economy is available at https://kindista.org/people/benjamin/reputation and https://kindista.org/blog.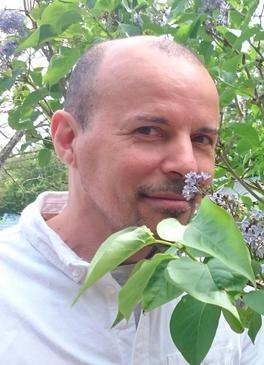 Roberto is passionate about promoting New Culture values and is an strong advocate of community living as one of the essentials of finding a sustainable place for humanity on earth. In addition to facilitating community-building workshops and body/mind education, he has been living in some form of intentional community for the past 15 years, each with distinct models of resource-sharing: from expense-sharing to income-sharing to asset sharing. He is grateful to assist in bringing forward Benjamin Crandall's work, and sees it as a crucial component of thriving in community. He is excited to, as a community, explore how we can grow our abundance together.
---
♥ Going Deeper Daily Practice ♥
How would you like to know what's really going on with the people in our community? What could you share that would help you feel more connected and more authentic? "Going Deeper" is about skillful transparency that brings us closer as a community by co-creating a container for self-revelation and compassionate listening, building trust one relationship at a time. Very often it's the things we don't say that keep us from creating deep intimacy; that inhibits new connections from blossoming into friendships. We think we're being kind by not saying what's really going on for us — it's so much easier to say nothing than to take a risk. But those "unsaids" can fester and create distance, and powerful cultural norms help keep that pattern in place. Let's strengthen our power as cultural creators of summer camp! Join us in our daily practice and let's make it a habit to share difficult truths, intimate appreciations, and vulnerable parts of ourselves as we go about our day. Consider the possibility that we have no idea who our closest friends could be once we start sharing at this level.
Facilitated by Roberto Rodriguez, Marta Gradilone Rodriguez, Debby Sugarman
---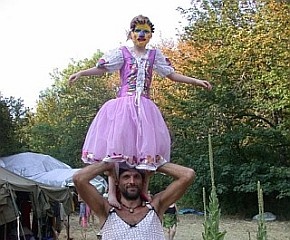 Children at Summer Camp
We welcome children at camp and ask that all our campers work with us to create a "Kids" Camp environment where young children and teens thrive. If you are so inclined, there will be ample opportunities to connect meaningfully and creatively with our young people this year as a Kids Dharma Angel. Let us know when you register if you are interested in helping!
Compassion Cadre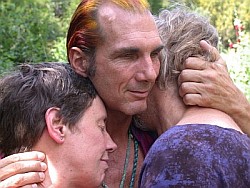 Summer Camp is a powerfully transformative experience for many people. Often we find our buttons get pushed, our self-limiting habits are upended, and our stories about who are and who we can be in the world are challenged. Our ideal is to create a community which offers compassion and support for all campers, especially those who are feeling disconnected, unheard, or simply overwhelmed by their camp experience. We also seek to offer a service opportunity to campers who have experience in counseling.
One of the ways we realize this goal of a mutually-supportive and mutually-empowering community is through the Compassion Cadre. The Cadre is composed of camper volunteers. Two designated Cadre volunteers are on duty every day to help meet camper needs for emotional and physical support and well-being by donating their time in one or more of the following areas: empathy and peer counseling, mediation, group process facilitation, and bodywork. The Compassion Cadre is a great way to plug into camp, and a great way to get support when you need it!
Other Camp Events
♥ 7 Minute Connections ♥
In this popular camp event, campers get an opportunity for several spontaneous "dates" of only 7 minutes duration. This event can promote higher levels of transparency, and the spontaneous nature often facilitates unexpected connections.
♥ Aphrodite's Temple ♥
Aphrodite's Temple is a place for campers to experience the dimensions of sacred sexuality and sexual healing. As in previous years, we'll convert the building on the upper part of the property into a sacred and safe play space for adults who wish to explore healing, intimate touch and the joys of sharing love & pleasure.
♥ ZEGG Forum ♥
The Forum is a group process developed at the German community ZEGG to provide a stage to express your true motivations, deep feelings, ideas and emotions. The Forum helps facilitate transparency, sharing and clarifying unsolved situations of daily life, and it can be a catalyst for one's own personal growth. More info about ZEGG forum may be found here.
♥ Camper Offerings - Open Space - Open Sessions ♥
Join in as the entire camp explores Open Space principles to self-organize for a day of concurrent events, inspired by your own passions and interests. These Open Sessions events are an opportunity for campers to convene dialogue groups on topics they've been wanting to explore, or create group massages, or do a music jam together. If a group doesn't feel fulfilling, participants are encouraged to move to a new one, honoring their instincts and natural enthusiasm. Bring your ideas and inspiration!
♥ Cabaret Show ♥
Here's your chance to show us your special talent. An evening of family fun with music, poetry, singing, stories, dance, skits, and more. Created by all of us!
♥ Lighter Side - as the mood strikes us! ♥
Participants create and perform skits to illustrate humorous events that they have observed or experienced at camp.
♥ Closing Circle ♥
Honoring the experience of the past ten days, we will connect, reflect, and bid farewell to this incarnation of our community.