Stepping into the Unknown.
Our 2019 Presenters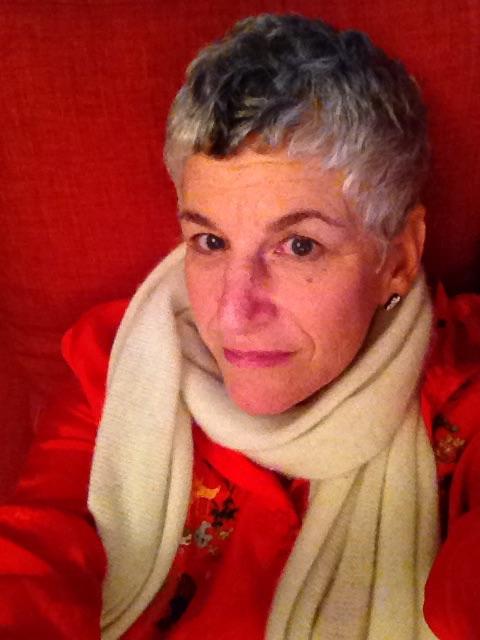 Shoshannah Crow ♥ The Intimacy of Boundaries
1st Saturday afternoon
The Intimacy of Boundaries
Many of us experience Summer Camp as a place where we get to discover, explore and experiment with our edges. Well, what is an edge? Synonyms for Edge: border, boundary, perimeter, circumference, periphery.
Our edges are our boundaries!
Lets take this time to explore our boundaries/edges as places for contact, intimacy, and self discovery.
Boundaries are where you meet yourself and the world meets you.
So......
Out beyond ideas of right doing or wrong doing there is a field, I will meet you there! Rumi
---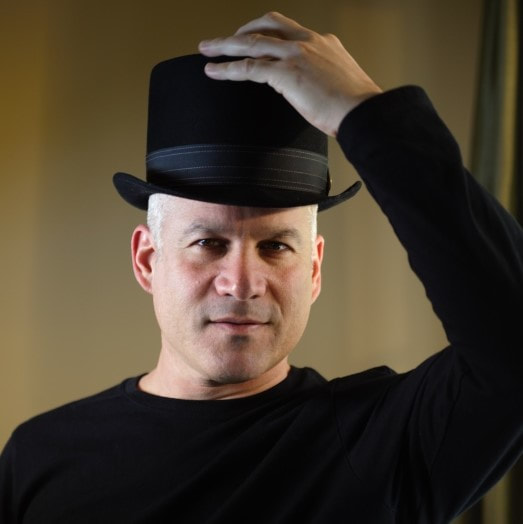 Baron von Spirit ♥ Amoeba Dance
1st Saturday evening
Amoeba Dance
What happens when a community of affectionate beings drops into their soft animal bodies and dance together as one? Let's find out! Join us for this unique community journey into contact movement.
The concept is simple: we'll dance together as a group the whole time! Imagine one big, slow, gentle, group contact dance. So unlike other conscious dance events, everybody will continually merge in and out of a main amoeba. There will be moments where parts of the amoeba split off into solo dances, duets, or small groups -- but we're expecting everybody who attends to keep returning to the amoeba throughout the evening.
We'll start with an opening circle to establish a safe container, move into a short facilitation to get the amoeba going, and then luxuriate in a long evening of connection. We'll integrate with a closing circle at the end of the event.
Baron von Spirit
I am a DJ, Music Remixer, and Event Producer in service of conscious movement, drawing on my own practice of ecstatic dance and contact improvisation for inspiration.
---
Alan Rafael "Rafa" Seid & Tess Burke ♥ Powerful Relationship Building - Rafa & Tess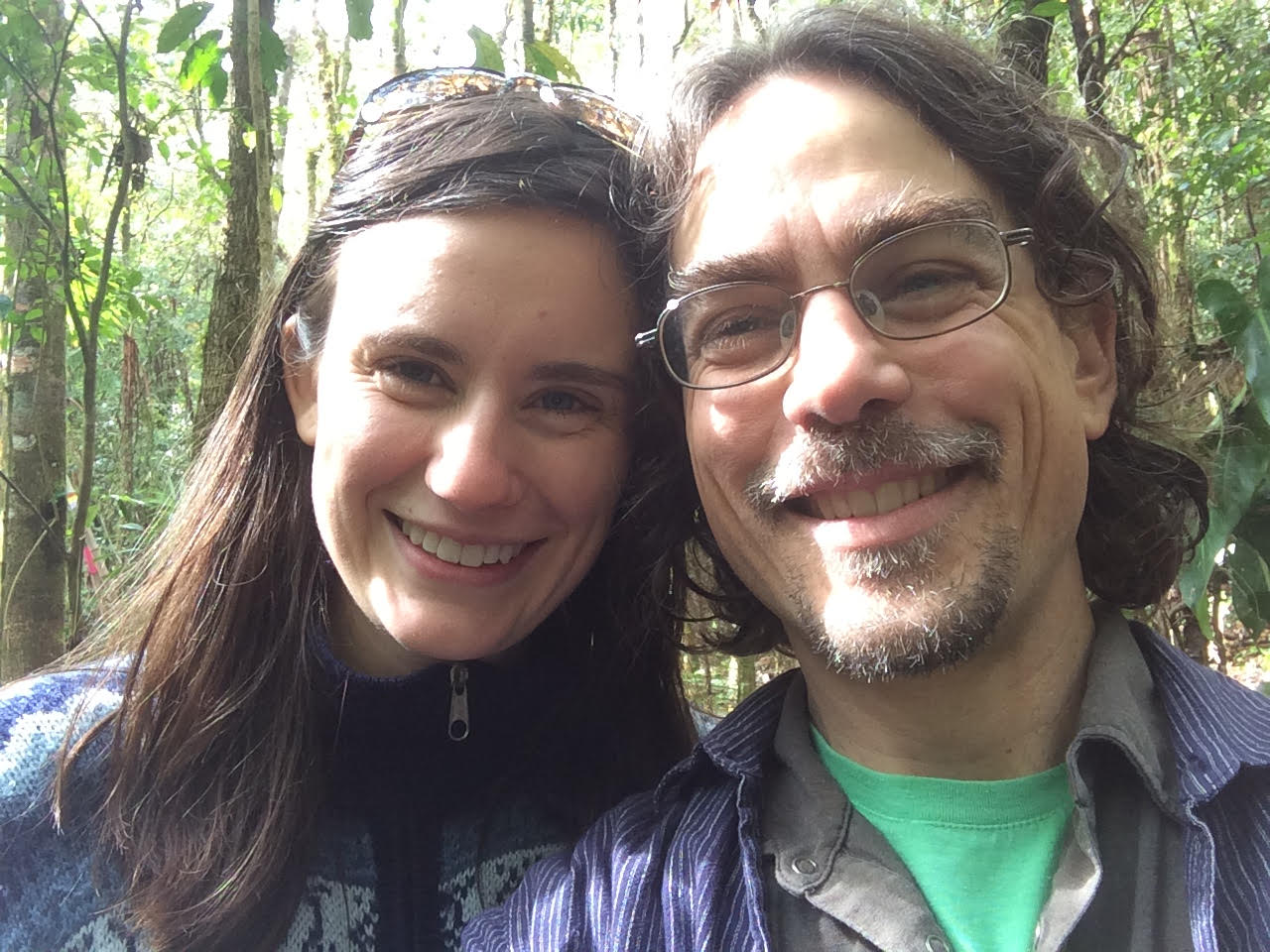 1st Sunday morning
How to Transform and Enjoy Your Conflicts - Rafa and Tess
Wednesday morning
Powerful Relationship Building - Rafa & Tess
Nonviolent Communication, or NVC, which was named out of a sense of alignment with Gandhi's movement of truth-telling and compassion, is a world-famous, proven, time-tested methodology for:

- creating exceptional personal and professional relationships,
- offering compassionate understanding to others (and knowing when & how to ask for it ourselves),
- preventing and resolving misunderstandings and conflicts,
- speaking your truth in a way that is clear, powerful, and more likely to lead to harmony than conflict, and
- creating mutual understanding without coercion.
With NVC we can create a high quality of connection through which:
- we enjoy each other's presence more,
- it's easier to make requests,
- we more easily work as a team,
- we prevent and resolve conflicts more readily,
- the lack of relationship drama means we can move on to having fun in other ways.
Our two sessions will focus on both the consciousness of NVC as well as on skill-building for deepening relationships, and for preventing and resolving misunderstandings and conflicts.
Alan Rafael "Rafa" Seid
I work with people who are committed to their own personal growth and development AND to making a positive difference in the world. For 30 years I've been researching and studying processes, tools, and methodologies for how to live in harmony within ourselves, with each other, and with the planet.
In the area of people and interpersonal relationships one of the most effective modalities I've found is called Nonviolent Communication or NVC.
With NVC, I've transformed my most challenging relationships, been able to show up in groups powerfully, created a deeper compassionate connection with my family, and helped hundreds of other people improve their communication skills and resolve their conflicts.
I began studying NVC with its founder, Dr. Marshall Rosenberg, in 1995, and have been a certified trainer since 2003. I travel internationally to teach, have clients all over the world, and thousands of online subscribers.
I am delighted to offer to offer NVC at NFNC West Coast Summer Camp!
Alan Rafael "Rafa" Seid
Founder, Cascadia Workshops
CNVC Certified Trainer
Breakthrough Coach for Positive Change Agents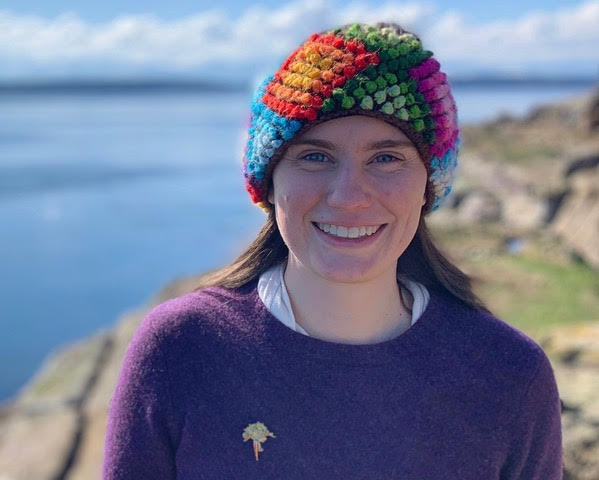 Tess Burke
Tess Burke works as a Leadership Coach helping leaders improve their communication skills with themselves and others. She has been studying NVC since 2008, and is on the path to becoming a Certified Trainer. She and Rafa live in community in Washington State's North Cascades.
---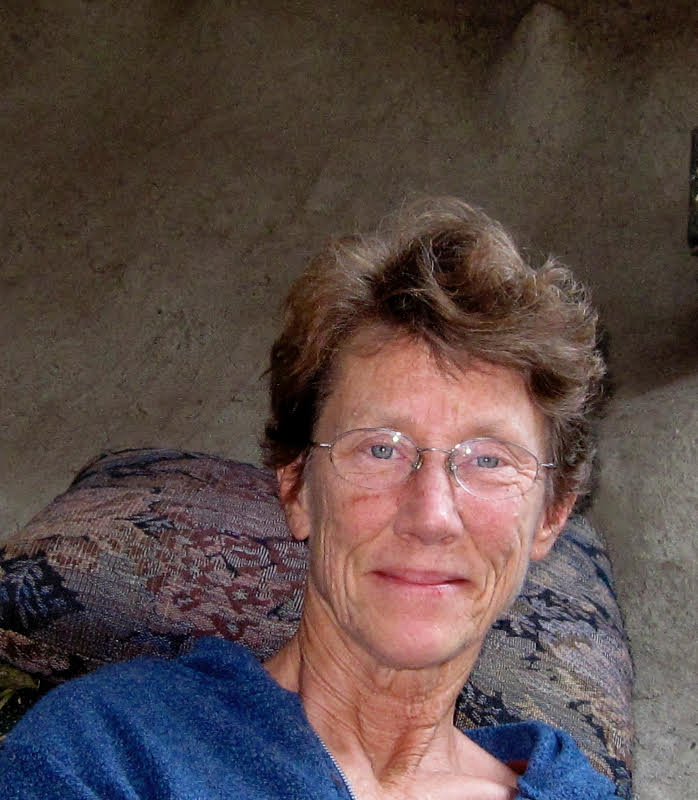 Carolyn Stuart ♥ Contact Improvisation: To Lounge and Leverage for Mutual Benefit!
Being Human -- Y/Our Creature Features
Monday morning
Dancing the AND -- Y/Our Grand Experiment
Tuesday afternoon
Blindfold Contact Jam
Tuesday evening
A Contact Improvisation Workhop-
To Lounge and Leverage for Mutual Benefit!
Everything is relational. Contact Improvisation is relational medicine. You are the one. We are the One. We'll use CI to hone participation.
CI is a practice of using touch and play to connect and explore what wants to happen. Use CI to access and accentuate agency.
CI is a practice of showing up as we are and caring for the whole. Use CI to shift the dominant paradigm.
CI is a practice of collaborating in the art of mutual well-being. Use CI to nurture and thrive.
CI is a practice of present moment awareness and choice. Use CI to Be, Here, Now!
Session #1 ~ Y/OUR Creature Features
Naming and exploring the givens of being human, sharing a gravitational field.
Session #2 ~ Y/OUR Grand Experiment
A laboratory to play with and refine our interpersonal, relational well-being.
(It's highly recommended you attend both sessions, but you are welcome to attend session #2 without having attend session #1.)
A Framework: Dancing the AND - Belonging and Freedom
The dance of Contact Improvisation is an AND paradigm. It is a place to embody and explore our deepest needs to belong and to be free. It is an alternative to the OR paradigm we live in that often requires us to choose belonging or freedom. To thrive we need both. CI is the possibility to inhabit both, simultaneously. The physicality of the dance provides direct and immediate feedback on our capacity to remain autonomous while connected. In this workshop we'll experiment with and reflect upon our ability to stay aware of and influence the unfolding moment of what is occurring, as it is changing. In a frame of inclusion and collaboration, we'll engage a practice of caring for the whole, that we are a part of. Curiosity, acceptance and expression guide our way to experience the relief and joy of dancing in the AND. CI teaches us to celebrate our differences and allows us to rest in mutual mattering and interbeing. All are welcome. We come as we are and begin there, with kindness and curiosity.
Carolyn Stuart
Carolyn Stuart has been in Contact Improvisation since 1984 with research spanning 17 countries, hundreds of projects, and diverse populations. Her primary teachers have been curiosity, the blindfold, and the thread of investigation with Patrick Gracewood called the Touchmonkey version of Contact Improvisation. She's found Contact Improvisation holds a key to mutual well-being. Imagining it offers us a paradigm to live by, her focus is to distill the vastness of possibility to the simplest of terms, so that anyone can dance their way to inter-being that cares for us all! Currently, she bases in Portland, OR at Gracewood Studio.
https://contactgames.wordpress.com/classes-jams/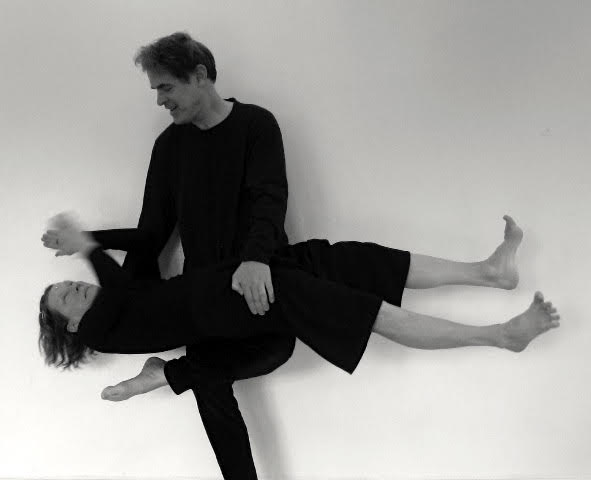 ---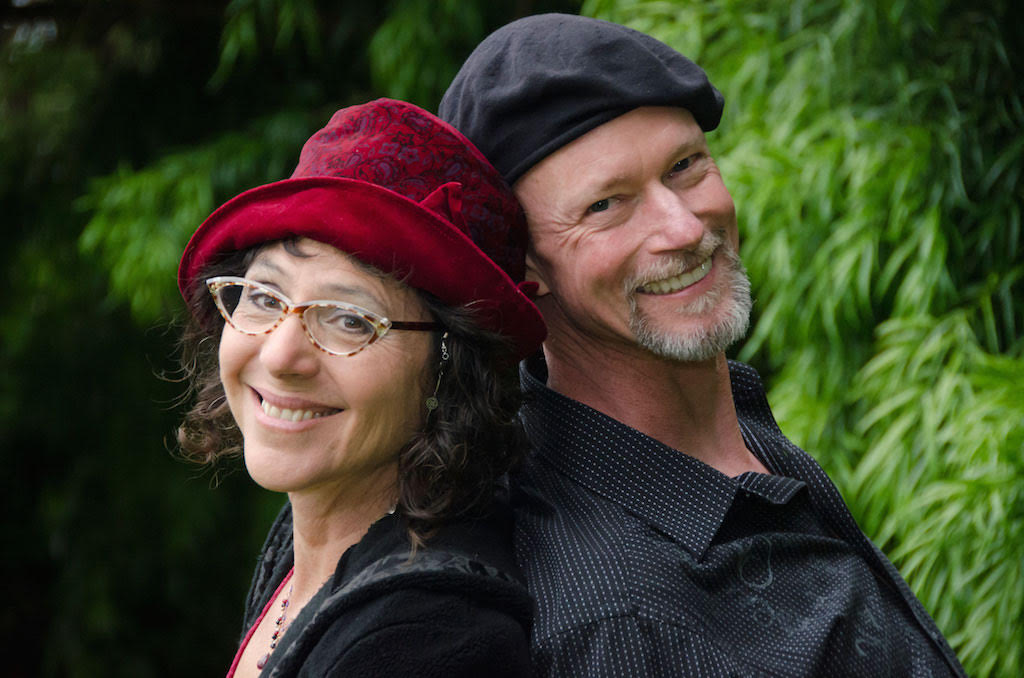 Gary Garrett and Anjalisa Aitken ♥
Hug, Hold and Harmonize
Wednesday evening
Hug, Hold and Harmonize
Tantric intimacy & harmonizing have a lot in common. We feel that harmony is a powerful metaphor for love, encompassing all kinds of relationships. In this fun workshop, you will experience exercises that explore the power, magic & basics of vocal harmony, while engaging in fun touch with others. We will be singing to ourselves & one another in varied combinations with the intention to learn the following:
What harmony actually is
How different combinations of notes create different emotions
How to find and hold your own part while blending with other voices
A fun way to improvise.
The workshop is appropriate for all levels of experience.
Gary Garrett and Anjalisa Aitken, The Harmony People
The Harmony People are a touring singer-songwriter duo. Their beautiful harmony vocals are a cornerstone of their sound, and on their travels they often offer this fun, inspiring workshop, teaching and practicing the basics of vocal harmony. You can see and hear them in action at theharmonypeople.com
I was able to join an entire roomful of amateur singers in 'awakening' my ear and voice to relative pitch. It seems that somehow, song captures and releases those messages from the heart where speech is otherwise likely to fail. And true to your purpose, you don't allow anyone to believe that they're unable to sing. And just as important, that they're unable to sing along with others in harmony. The room buzzed with immediate gratification." — John, Waimea
---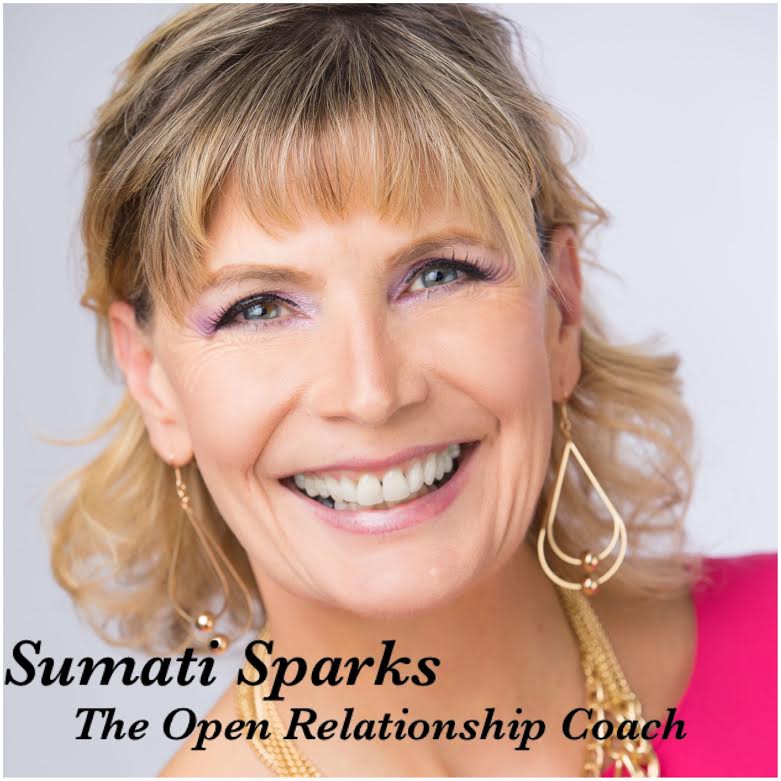 Sumati Sparks ♥
Temple Opening
First Saturday evening
Closing Puja
Second Sunday evening
Sumati Sparks
Sumati Sparks is a relationship coach specializing in helping mature people navigate the challenges of ethical non-monogamy.
She is also a jealousy transformation expert.
With 30 years of spiritual practices and 20 years of practicing polyamory and studying relationship & sexuality, Sumati blends a wealth of knowledge & experience with a deep awareness of our connection to the universe. sumatisparks.com
---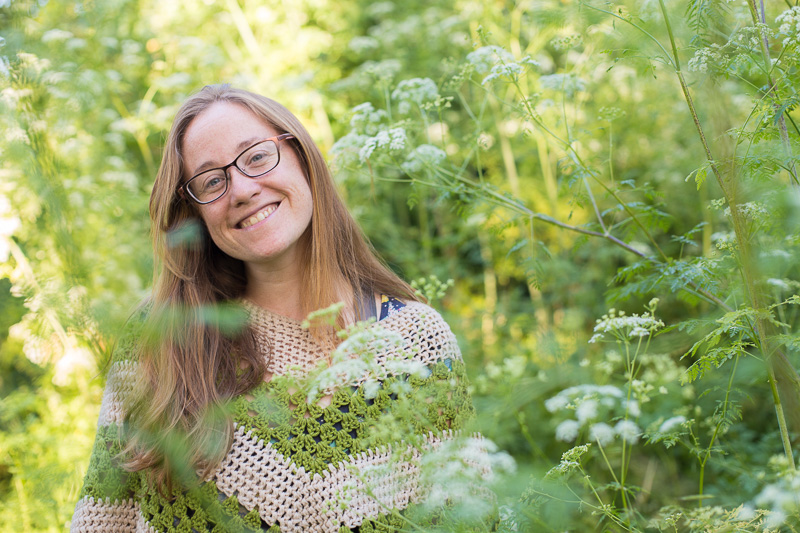 Katie Sontag ♥
Songs at Large
various times
Songs at Large
Katie Sontag
Katie Sontag is a singer/songwriter, performer and song leader based out of Eugene, OR. She writes and leads songs inspired by deep emotion, the complexity of human relationships, personal growth, and a love of the earth. She believes creativity is a healing force and supports others in finding their voice by hosting a weekly Open Mic and through private lessons. This year at Summer Camp, Katie will be leading songs and is available to support others on their creative journeys. Learn more about Katie at her website: www.katiesontag.com
---
♥ Going Deeper Daily Practice ♥
Sunday through Thursday mornings
How would you like to know what's really going on with the people in our community? What could you share that would help you feel more connected and more authentic? "Going Deeper" is about skillful transparency that brings us closer as a community by co-creating a container for self-revelation and compassionate listening, building trust one relationship at a time. Very often it's the things we don't say that keep us from creating deep intimacy; that inhibits new connections from blossoming into friendships. We think we're being kind by not saying what's really going on for us — it's so much easier to say nothing than to take a risk. But those "unsaids" can fester and create distance, and powerful cultural norms help keep that pattern in place. Let's strengthen our power as cultural creators of summer camp! Join us in our daily practice and let's make it a habit to share difficult truths, intimate appreciations, and vulnerable parts of ourselves as we go about our day. Consider the possibility that we have no idea who our closest friends could be once we start sharing at this level.
Facilitated by Debby Sugarman and the Community
Compassion Cadre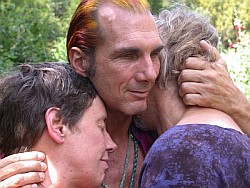 Summer Camp is a powerfully transformative experience for many people. Often we find our buttons get pushed, our self-limiting habits are upended, and our stories about who are and who we can be in the world are challenged. Our ideal is to create a community which offers compassion and support for all campers, especially those who are feeling disconnected, unheard, or simply overwhelmed by their camp experience.
One of the ways to realize this aim is through the Compassion Cadre Team. This year we will have a team of designated Compassion Cadre volunteers offering support for the week in any of the following areas: empathy and peer counseling, mediation, group process facilitation, and bodywork.
If you would like to be a part of the Compassion Cadre Team this summer, please mention this and your experience/training on your registration application. An organizer will follow up with you.
Other Camp Events
♥ Love Pods ♥
Camp is big, with lots of people. Love Pods are small groups that meet most days for intimate sharing and bonding.
♥ Getting Acquainted / 7 Minute Connections ♥
In this popular camp event, campers get an opportunity for several spontaneous connections of only 7 minutes duration. This event can promote higher levels of transparency, and the spontaneous nature often facilitates unexpected connections.
♥ Hand on Heart ♥
The HAI favorite exercise... connecting with every single camper, seeing the Angel within all of us.

♥ Aphrodite's Temple ♥
Aphrodite's Temple is a place for campers to experience the dimensions of sacred sexuality and sexual healing. As in previous years, we'll convert the building on the upper part of the property into a sacred and safe play space for adults who wish to explore healing, intimate touch and the joys of sharing love & pleasure.
♥ ZEGG Forum ♥
The Forum is a group process developed at the German community ZEGG to provide a stage to express your true motivations, deep feelings, ideas and emotions. The Forum helps facilitate transparency, sharing and clarifying unsolved situations of daily life, and it can be a catalyst for one's own personal growth. More info about ZEGG forum may be found here.
♥ Camper Offerings - Open Space - Open Sessions ♥
Join in as the entire camp explores Open Space principles to self-organize for a day of concurrent events, inspired by your own passions and interests. These Open Sessions events are an opportunity for campers to convene dialogue groups on topics they've been wanting to explore, or create group massages, or do a music jam together. If a group doesn't feel fulfilling, participants are encouraged to move to a new one, honoring their instincts and natural enthusiasm. Bring your ideas and inspiration! Note: Not every camp will have a formal day for Open Sessions, However, there will be times in the schedule where self-organized, camper led offerings can be shared.
♥ Cabaret Show ♥
Here's your chance to show us your special talent. An evening of family fun with music, poetry, singing, stories, dance, skits, and more. Created by all of us!
♥ Lighter Side - as the mood strikes us! ♥
Participants create and perform skits to illustrate humorous events that they have observed or experienced at camp.
♥ Closing Circle ♥
Honoring the experience of the past ten days, we will connect, reflect, and bid farewell to this incarnation of our community.