Infinite Games Camp
Also register for IG Camp!
Right after Summer Camp West
August 10th - 17th
See Registration Form!

Camp 2014
Creating Conscious Community through Choice

Our 2014 Presenters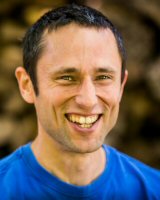 Charles Eisenstein ♥ The Dynamics of Transition
The New and Ancient Story Tues. night
NFNC is part of a vast shift, a transition in our Story of the World, the mythology of civlization. The Age of Separation, the age of artificial scarcity, debt, patriarchy, and the rest is reaching its extreme and giving birth to its opposite. This talk will dive deep into the dynamics of transition on both a collective and personal level: the old story, the new story, the space between stories. Despair and naivete, spirituality and activism, judgment and nonviolence, debt and gift. These are some of the topics we might explore.
Emissaries from the Future Wed. Morning workshop
Sometimes at special gatherings like New Culture Camp people get the sense that this isn't just some respite from a grim normality, but a glimpse of what is possible for humanity. And, more importantly, they get the sense that isn't just a theoretical possibility, but something that could actually happen. This powerful exercise will plug you into that feeling -- let's call it knowledge -- so that you are better able to carry it forward outside of camp, and act from it in your life.
What is a Miracle? Wed. Afternoon workshop
What is a miracle? It isn't the intercession of an external divinity in material affairs in violation of natural law. A miracle is something that is impossible from an existing story of the world, but possible from a new one. All of us have had experiences that violated what we had taken for granted about social reality, medical reality, relationship reality, or material reality. They show us that the realm of the possible was much bigger than we knew. But often, even having had these experiences, it is hard to fully believe them and live from them. Surrounded by a society built upon a different world-story, we feel alone, maybe even crazy. This forum uses story as a medicine for that condition.
Charles Eisenstein is a speaker and writer focusing on themes of civilization, consciousness, money, and human cultural evolution. His viral short films and essays online have established him as a genre-defying social philosopher and countercultural intellectual. Eisenstein graduated from Yale University in 1989 with a degree in Mathematics and Philosophy and spent the next ten years as a Chinese–English translator. The author of The More Beautiful World Our Hearts Know is Possible, Sacred Economics, and Ascent of Humanity, he currently lives in Camp Hill, Pennsylvania.
---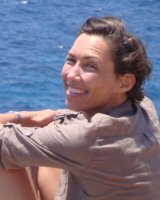 Val Hammel ♥ Making love every moment
We spend our lives wanting to experience more love. We are all hungry to be "in love", to touch hearts with others in real, profound and unforgettable ways - and yet we constantly find reasons to hold back in this moment, or from this person, or in this situation. What if we could be "making" more love in every moment, with every person, and within ourselves? What are we afraid would happen if we stopped holding back all of our truth, all of our tenderness, all of who we are? Why do we stop ourselves from loving full out? What might be possible if we trusted ourselves? This workshop, based on the work of the Human Awareness Institute, will create safe and precious time to explore our heart's edges, calling us to challenge, to open, to soften more deeply, honoring the mystery and magic of how our hearts open and close. What if life is simply one big, endlessly unfolding opportunity to experience and create love?
Val has been making presentations for the Human Awareness Institute for 15 years. She's a counselor, mediator and former body worker who draws from a broad background in emotional and spiritual growth. She teaches communication, listening, and conflict resolution skills to individuals and couples. She has a thorough understanding of emotional/psychological abuse, and supports people who are caught up in, recovering from, or self-confronting around the subtler and less understood forms of mental abuse. From that background has emerged her passion for educating folks in character discernment and healthy relationship skills.
---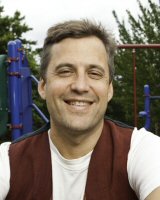 Leif Hansen ♥ Lila: Divine Play
LILA events are radically fun, now-sourced group experiences that explore the crossroads between consciousness, creativity and play. Using a variety of improvisational group inter-activities, Leif will help those gathered to connect more deeply to themselves, to each other and to whatever each participant consider's 'Divine.'
Lila: Divine Playformation from Leif Hansen, Spark Interaction
Leif Hansen, founder of Spark Interaction, is a nationally recognized group facilitator, trainer and teacher. His workshops have been featured on NBC's Today Show, PBS and the LA Times. Leif is known for using highly engaging, playful and innovative processes, primarily from the field of Applied Improvisation, to accelerate personal growth, catalyze communities and transform organizations. Leif's personal mission is to help people creatively express their core passions in ways that make this world a more loving, magical and fun place to be. His current retreat series, "Lila: Divine Play", focused on helping people playfully connect to the 'Divine', and have been receiving rave reviews. More details can be found at http://LilaRetreat.com
---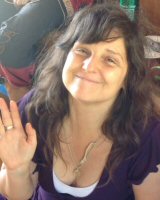 Sheya Grace Wind ♥ Honoring Desire Dance Journey
Dancing Freedom joins us in a free form movement practice of embodied prayer and conscious play... we explore motion with intent thru an elemental alchemical music wave and then go into an inner dance (authentic movement process) with a partner. Learn new ways to ground, center and expand your self within a shared space of deep community aliveness. The practice is delicious... expect magic as we dance desire & discovery...
sheya grace wind is a visionary life artist and is passionately into beautifying reality and energising new/next culture with the expressive arts. She is newly trained in dancing freedom.. loves it!! and is so grateful to share this gift with camp.
---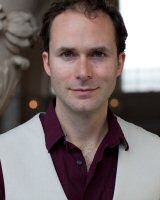 Ted Maddry ♥ Intimacy, Communication, Awareness
With Ted, an exciting new teacher to us, we will explore intimacy, physical communication and awareness.
Relax. Don't Panic. Breathe. Thursday a.m.
In this offering, we will use touch and breath to connect and build rapport with others in the group. We will explore putting one another at ease, building excitement, trading initiative, layering texture and intimacy to the partnership and relaxing/reconnecting when [intensity] [arises / peaks / becomes overwhelming]. We will go on a journey guided by touch and various forms of connected breath, allowing us to move through our various e-motions (energy in motion) into peaceful contentment. This process clears out stuck energies, creates openings, and allows for intimacy and expansion!
The High Art of Non-Sexual Intimate Touch Friday p.m.
Touch Others as They Would Have You Touch Them - The golden rule gets us close, but it assumes that we all want to be "done" the same way. In fact, many of us like to be touched, treated, adored, and spoken to differently. In this session, participants will have an opportunity to uniquely explore how they like to touch and be touched in a non-sexual context -- and discover the exquisite differences among their fellow participants. Not your usuual format, this is for advanced tantrikas to those just beginning to delve differently into touch, and is a great segue into this night's puja.
Come again? Tues night dance
You always want to leave your partner wanting another dance. No matter your skill level at dancing, you can create vibrant physical conversation and add subtle accents to your dance. In this crash course on using slow dance to [connect], learn the basics of how to invite someone into your personal space and celebrate music together. Learn about adjusting your timing, tone, and connection. This is about being awesome yourself, and inviting your partner to be awesome with you.
After sneaking awareness, intimacy and communication skills into his dance classes for years, Ted Maddry is excited to be facilitating personal growth more directly. Now he enjoys bringing movement and body awareness to an exploration of self. His intuition and keen attention to detail create a dynamic facilitation style that adjusts each session to the needs of the participants. Expect to be challenged in unusual ways. Expect Ted to say the things unsaid in "polite company," in support of your growth and self-awareness. Expect to use your body, and experiment with your boundaries. Ted is also the Ringleader of Beyond Blues, offering weekly Blues Dance venues in Berkeley and San Francisco, workshops, and dance camps. (www.tedmaddry.com)
---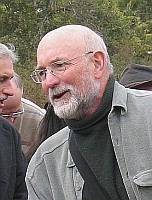 Laurence Cole ♥ Song Weaving & Ecstatic Community
Master Songweaver Laurence Cole returns again to show us how easily we build connection and restore enchantment in our daily lives when we simply join our voices in song. Witness the magic of making passionate, joyous, powerfully beautiful music as we weave our voices into collective harmony, and our hearts into a unified field of Love.
Laurence lives at the Port Townsend EcoVillage, and is the founding director of Port Townsend Songlines community choir. He also has a massage practice, specializing in acupressure and shiatsu. He has practiced T'ai Chi for over forty years, and enjoys moving slowly, and participating in patient natural processes, particularly the making of compost.
---
Laurence Cole, Shana Deane, & Shoshanna Crow ♥ Community Grief Ritual
Indigenous cultures around the world hold that the ritualized sharing of grief connects the community in a profound and essential way. Grieving is one of the ways we express love for what we've lost, and in the process helps us ground in what most deeply matters to us. Whether it be from the loss of loved ones, cherished dreams, places, health, the environmental crisis of our planet, dropping into the deep feelings of grief can be powerfully restorative, especially when witnessed and supported by the community. In turn, the whole community is nourished "The village is the place you go to be seen." It is this being seen for what we most value that helps us repair the "break in belonging," and lets us plant the seeds of hope and renewal.(thanks and credit to Thérèse Yakshi Charvet of Sacred Grove and Sobonfu Somé)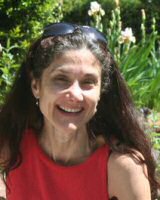 Shana Deane is a long time summer camper, passionate about bringing a restorative and generative lens to our lives and life cycles. She's been an End-of-Life Doula since 2007, in "Griefwalker" Stephen Jenkinson's Orphan Wisdom School since 2011, as well as being in private practice as a mediator, counselor, and teacher and facilitator of nonviolent communication and restorative circles. She's currently at work on a documentary about her mother's death and dying from pancreatic cancer and the transformative experience of giving her her funeral before she died. And is thrilled to be part of bringing a grief ritual to camp again after the memorial/grief offering she and Laurence Cole led two summers ago.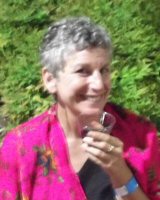 Shoshannah Crow, has been part of the Summer Camp west organizing team for the last seven years. She has wanted to bring a grief ritual to camp for quite a while. She has worked in hospice and helped many loved ones pass and recently participated in a grief ritual led by Sobonfu Somé. "Grief is the doorway to compassion. I am looking forward to sharing this ritual with my community."
---
Community Puja
After days of pursuing our individual interests at camp, we'll reconnect in a heartfelt way.
Amara Karuna has been studying alternative healing since 1978. Amara taught Re-evaluation Co-counseling, a method of peer counseling, for over five years, and has been studying and practicing it since 1983. In 1989 she developed her own approach to peer counseling, called Wholistic Peer Support, integrating many ideas from RC with spiritual meditation practices, psychic healing, breathwork and body centered techniques. She has taught hundreds of people to do peer counseling, and currently leads several classes and support groups in Hawaii, including groups for sexual healing, parents and leaders. She began studying Tantra and Sacred Spot work, a method of sexual healing, on Maui in 2003, and has since studied six different methods of pelvic bodywork. She has been teaching Pelvic Healing Work for men and women, and leading Tantra Pujas since 2007. See http://amarakaruna.webs.com.
---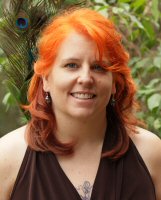 Community Reconnecting Puja with Torch
Torch (Shanya Luther) has been studying, writing, speaking, and coaching about intimacy and sexuality for more than ten years. She runs a private practice as a Relationship Coach specializing in sexuality and intimacy. She also owns and operates Among Friends in Portland, Oregon; offering social-sexual behavior supports to individuals with developmental disabilities or neurological variations.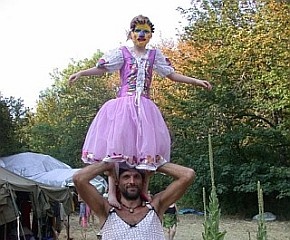 Children at Summer Camp
We welcome children at camp and ask that all our campers work with us to create a "Kids" Camp environment where young children and teens thrive. If you are so inclined, there will be ample opportunities to connect meaningfully and creatively with our young people this year as a Kids Dharma Angel. Let us know when you register if you are interested in helping!
Compassion Cadre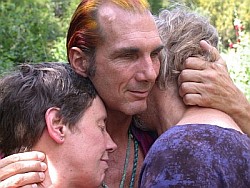 Summer Camp is a powerfully transformative experience for many people. Often we find our buttons get pushed, our self-limiting habits are upended, and our stories about who are and who we can be in the world are challenged. Our ideal is to create a community which offers compassion and support for all campers, especially those who are feeling disconnected, unheard, or simply overwhelmed by their camp experience. We also seek to offer a service opportunity to campers who have experience in counseling.
One of the ways we realize this goal of a mutually-supportive and mutually-empowering community is through the Compassion Cadre. The Cadre is composed of camper volunteers. Two designated Cadre volunteers are on duty every day to help meet camper needs for emotional and physical support and well-being by donating their time in one or more of the following areas: empathy and peer counseling, mediation, group process facilitation, and bodywork. The Compassion Cadre is a great way to plug into camp, and a great way to get support when you need it!
Other Camp Events
♥ 7 Minute Connections ♥
In this popular camp event, campers get an opportunity for several spontaneous "dates" of only 7 minutes duration. This event can promote higher levels of transparency, and the spontaneous nature often facilitates unexpected connections.
♥ Hand on Heart ♥
The HAI favorite exercise... connecting with every single camper, seeing the Angel within all of us.
♥ Aphrodite's Temple ♥
Aphrodite's Temple is a place for campers to experience the dimensions of sacred sexuality and sexual healing. As in previous years, we'll convert the building on the upper part of the property into a sacred and safe play space for adults who wish to explore healing, intimate touch and the joys of sharing love & pleasure.
♥ Gifting Afternoon ♥
Expect to be amused and surprised by the variety of unusual items and services donated by fellow campers for gifting. Previous camps have included such offerings as "1000 kisses" and "a morning serenade."
♥ Lighter SIde - as the mood strikes us! ♥
Participants create and perform skits to illustrate humorous events that they have observed or experienced at camp.
♥ Camper Offerings - Open Space - Open Sessions ♥
Join in as the entire camp explores Open Space principles to self-organize for a day of concurrent events, inspired by your own passions and interests. These Open Sessions events are an opportunity for campers to convene dialogue groups on topics they've been wanting to explore, or create group massages, or do a music jam together. If a group doesn't feel fulfilling, participants are encouraged to move to a new one, honoring their instincts and natural enthusiasm. Bring your ideas and inspiration!
♥ Cabaret Show ♥
Here's your chance to show us your special talent. An evening of family fun with music, poetry, singing, stories, dance, skits, and more. Created by all of us!
♥ ZEGG Forum ♥
The Forum is a group process developed at the German community ZEGG to provide a stage to express your true motivations, deep feelings, ideas and emotions. The Forum helps facilitate transparency, sharing and clarifying unsolved situations of daily life, and it can be a catalyst for one's own personal growth. More info about ZEGG forum may be found here.
♥ Closing Circle ♥
Honoring the experience of the past ten days, we will connect, reflect, and bid farewell to this incarnation of our community.
Infinite Games Camp
Immediately following Summmer Camp West, we'll once again play with Infinite Games Camp. It starts the evening of Sunday August 10th, and runs through the afternoon of Sunday August 17th. See the
Infinite Games web pages
for more details. You can register for both camps at the same time on the SC Registration page
here
.